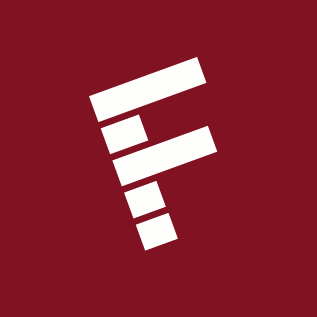 Empowering your organization with effective data communication.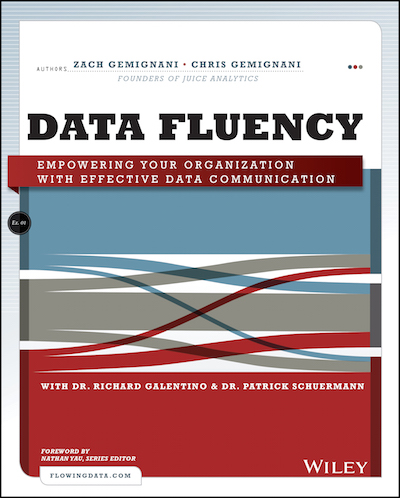 Order Data Fluency online or at your local bookstore
Get it from a store near you:
IndieBound
About
Data holds great promise to enable smart, informed, and nimble decision-making. Yet for many people, the reality of data lags far behind the vision. What causes organizations to struggle to understand and act on their data?
Table of Contents
Ch. 1 — The Last Mile Problem
Ch. 2 — The Data Fluency Framework
Ch. 3 — How Organizations Struggle with Data Fluency
Ch. 4 — A Consumer's Guide to Understanding Data
Ch. 5 — Data Authors: Skilled Designers of Data Presentations
Ch. 6 — The Data Fluent Culture
Ch. 7 — The Data Product Ecosystem
Ch. 8 — The Journey to Data Fluency
Download Sample Chapter
The founders of Juice Analytics, Zach Gemignani and Chris Gemignani, believe the answer is data fluency — the ability to use the language of data to fluidly explore and exchange ideas within your organization. Building on their decade of experience helping companies analyze, present, and visualize data, the authors share what it takes to build a data fluent organization.
The book provides practical advice on developing individual data communication skills, a data-centric organizational culture, and establishing the tools and processes to deliver quality data tools. It is for individuals who want to enhance their ability to communicate and influence others through data and for organizational leaders who know they can accomplish more by encouraging their team to use data in their work.
In Data Fluency, you'll find:
A roadmap for transforming from an organization awash in data to one that uses that data to share ideas and knowledge.
Practical advice for both consumers and producers of data products (reports, dashboards, analyses). It takes both an effective presenter and a willing audience for the data to flow freely.
A guide for executives who are energized by the opportunities to make a smarter organization, but puzzled by their organization's struggle to be more data-driven.
An inventory of the skills and capabilities needed to be data fluent, and an opportunity to see where you stand.
Order Data Fluency online or at your local bookstore
Get it from a store near you:
IndieBound